No Budget Movie
10-Day

Course
Turn your promise into product
ANDREW RAJAN - FEATURED ON:

BBC News Channel, Al Jazeera, The Guardian, The Telegraph
THERE IS HOPE
Have You Made A Short, Done A Course, Been To Film School, But Don't Know How To
Translate That Into A Feature

?

Learn the steps that bring you back in the frame:
Yes, It Really Is
Possible

!

With No Budget Movie 10-Day Course you can re-take control of your future.

NOT for beginners.

Enrol in No Budget Movie Today
In The Next 6 Months,
You

Could…
Put your Career back on track
Be able to lift your head up amongst family and peers
Acting now offers you a clear roadmap and the tools you need, in just 10 days.
But don't bother with this course if you want to learn about Editing software, how cameras work, lighting, or what different lenses do.
There's loads of courses already out there for all that. This is Next Level.
INTRODUCING
No Budget Movie
10-Day

Course
Are You Ready To Take Control of Your
Future?
- 90 Videos. Yes, 90...
- 6.5+ hrs of content -
- Script - Shoot - Festivals ~ All the way through to Distribution
INCLUDES:
- Composer Interview ~ Chris Barnett
- Post House Interview ~ Bafta-Winner Howard Bargroff
- Actor's Workshop ~ Brandon Grace and Sarah Tiplady
- 2 No-Budget Movies dissected
- 6 Director Interview PDFs
Do you exist far outside Hollywood? An immigrant.. maybe you're in Asia, Oceania, Africa or Australasia... An outsider, but a filmmaker nevertheless?
Then maybe this is what you've been waiting for.
Not a course for the beginner, 10-Days will cover everything you need to get your first movie in the can, regardless of where you are in the world.
All these classes out there, but none of them REALLY get to grips with how to communicate with actors to get what you need, without crushing their innate creativity.
With a simple shift in your mindset and some smart choices, an understanding of the corners you can cut and those you can't, YOU can make a No Budget Movie, turning the career you want into reality.
What's Included In The No Budget Movie
10-Day

Course...
Day 1
Producers For No Budget Movies
Learn the mindset needed to take this job on. Learn actionable steps you can take to make your movie a reality, including:
How to go about organising yourself
Populating your movie
Finding Cast and Crew
You'll finish this series of modules with a clearly defined and actionable checklist of things to do, so setting the wheels in motion.
Day 2
The Script
How to go about producing a screenplay for your No Budget Movie:
What you need to consider before starting
What you have working in your favour
Why we need your movie
You'll finish this module with a good understanding of what's needed to tell your story and develop and write your screenplay.
Day 3
Case Study: Two Features
I deep-dive into two features I've made - the constraints, the pitfalls, my mistakes. In this lesson, you'll learn:
What's possible
What not to do
How to approach things differently
You'll finish this lesson with a better understanding of what you can achieve and how you can go about achieving that.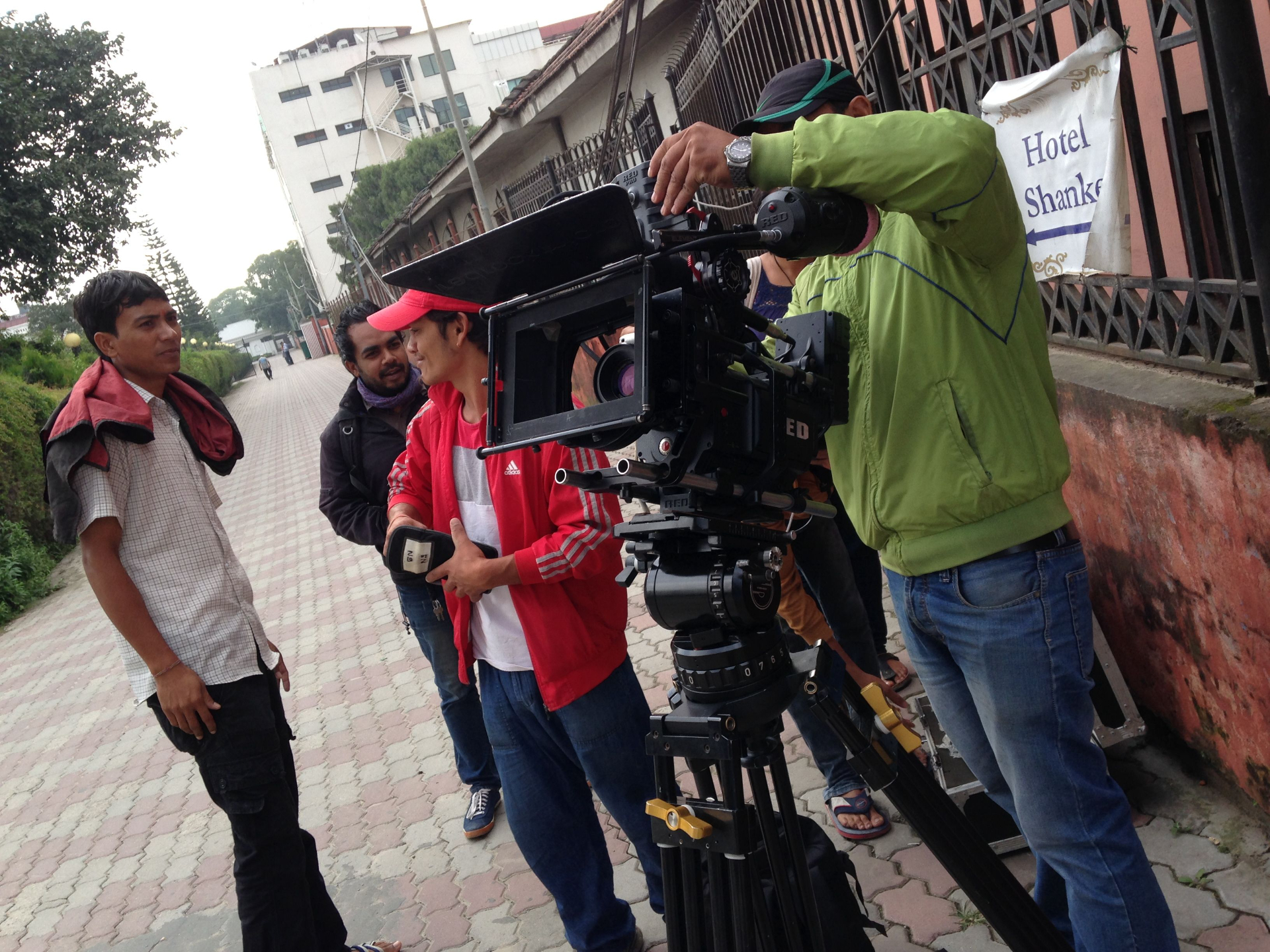 Day 4
The Director
From start to finish, through Pre- to Post- and beyond, the Director's job changes beyond recognition, needing to keep an overview, but also a constant handle on the details:
Casting Your Movie
Design
Camera
Music
Lose the fear of talking to your Cast by speaking their language
Post Production
Festivals
I also WORKSHOP Actors for you.
Interviews with award-winning Composer, Post House + so much more, through to Day 10.
Where I don't have the answers I ask the people that do.
No Budget Movie

Is For You If:
You're unable to raise finance for a feature.
You're wondering what happened to all that early promise.
You're ready to give up on your dream and take a civilian job.
You're dwelling on what you did wrong.
You're wishing you could go back and do things differently.
YES, I WANT IN!
Hi
I'm

Andrew Rajan
After graduating The Guildhall School, I worked in TV and films, but soon got tired of stereotyping and realised I needed to take control of my career. Thereafter, I trained at the NFTS, gaining an Masters in Screenwriting.
Now more than ever, we need all you people of colour to tell your stories. Having made Shorts, ads and Features, attended festivals and garnered awards, I can now use what I've learned to help people just like you gain the knowledge and confidence you need to get your voice heard.
Movies stand or fall on Performances. The Set Dressing could be dropping off the wall, but as long as your Actors are nailing it, you have compelling drama on your hands. I'll show you how.
"Your workshop was a great incentive. What I would do with the script has been affected, I would now do the whole process differently..."
- Abhishek S
"What I have learned I've already started applying to my new script. One of the best things I learned was your method to create dialogue..."
- Sandeep B
"How to talk to actors, that was very challenging for me, so I learned that.
I also learned about writing characters..."
- Sunil G
GET STARTED TODAY!
No Budget Movie
10-Day
Course
14-DAY MONEY-BACK GUARANTEE
If you aren't completely satisfied with No Budget Movie, let us know within the first 14-days for a full refund. No questions asked.
© 2023 Ambient Film Ltd
By visiting this page, you agree to terms and conditions, privacy policy & earnings disclaimer.
This site is not a part of the Facebook website or Facebook Inc. Additionally, This site is NOT endorsed by Facebook in any way. FACEBOOK is a trademark of FACEBOOK, Inc.
DISCLAIMER: The sales figures stated on this landing page and discussed in the No Budget Movie program are our personal sales figures and in some cases the sales figures of previous or existing clients. Please understand these results are not typical. We're not implying you'll duplicate them (or do anything for that matter). The average person who buys "how to" information gets little to no results. We're using these references for example purposes only. Your results will vary and depend on many factors including but not limited to your background, experience, and work ethic. All business entails risk as well as massive and consistent effort and action. If you're not willing to accept that, please DO NOT PURCHASE THE NO BUDGET MOVIE COURSE.